If your building is carelessly maintained, what will your customers and visitors think when they arrive?
Their impression of your business is likely to be negative before you can even show them what you're about.
With Anderson Cleaning, you can set it and forget it. Once you sign up, you won't have to worry over streaky windows, dusty shelves or filthy floors. We take care of it all.
A regularly scheduled janitorial service can provide your building with the clean, professional image you need to project. Take this burden off your shoulders today and book our cleaning services. You won't regret it.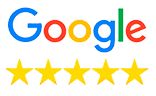 Schedule Your Free Cleaning Consultation