Detailed and experienced full service office cleaning.
Looking for high quality affordable office cleaning services?
If the condition of your breakroom refrigerator makes you recoil, dust is gathering on cubical walls and the carpet isn't the same color as when you moved in, it might be time to give us a call.
You and your employees could be spending their time on scrubbing the coffee pot--or you could spend time developing revenue-generating ideas for your business. Get the most productivity out of your talent by outsourcing your office cleaning to us.
You'll see the results you deserve when our experienced cleaners work on your office. Consistently great service is what we deliver--every single time. Contact us today to get started.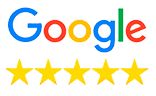 Schedule Your Free Cleaning Consultation